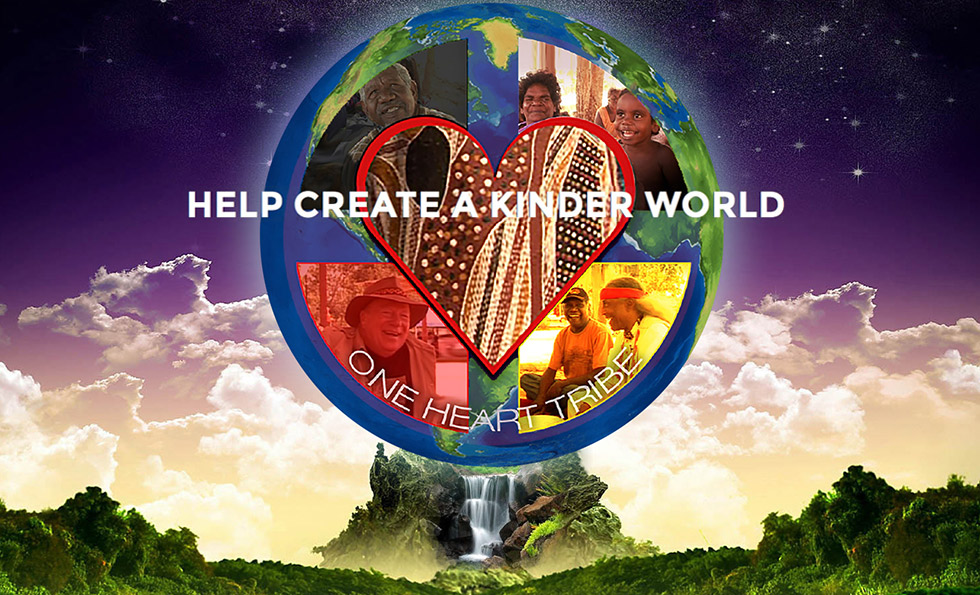 "Many of us have forgotten about being humane, and that's what ONE HEART - ONE SPIRIT is working at: to bring the humanity back to each and every one of our behaviors, here and all around the world."
—Kenneth Little Hawk
ETERNAL WAYS is a multimedia publishing company that creates educational movies, books, online learning programs, and music. The company was founded in 2010 as an extension of multimedia design firm, Pritchard Digital Arts. In July 2017, the ONE HEART-ONE SPIRIT movie won Best Indigenous Documentary at the Melbourne Documentary Film Festival in Australia. In 2016, the "ONE HEART-ONE SPIRIT PROJECT" was launched by ETERNAL WAYS founder, John Pritchard, as a non-profit, 501c3 organization to promote the Indigenous message contained within the ONE HEART-ONE SPIRIT movie: Be more humane. "HELP CREATE A KINDER WORLD" is a free video-enhanced iBook featuring 13 video clips from the ONE HEART-ONE SPIRIT movie which is also available as a free PDF download at createkinderworld.org. In addition, the iBook has been integrated with the 2017 iTunes University course: YOUR GUIDE TO INDIGENOUS WISDOM. The iBook and iTunes University course will reach thousands of students on the 2018-19 ONE HEART-ONE SPIRIT movie tour to colleges and universities around the world. Learn more about the ONE HEART-ONE SPIRIT movie here.
ETERNAL WAYS MOVIES, BOOKS,
E-LEARNING, & MUSIC